Speaker Series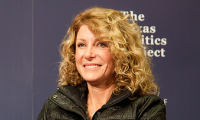 State Senator Wendy Davis during her appearance at the Texas Politics Speaker Series on December 1, 2011.
Video of 2014 Election Preview with Ramsey, Kronberg & Grieder Now Available
The Texas Politics Project welcomed Erica Grieder (Texas Monthly), Harvey Kronberg (Quorum Report) and Ross Ramsey (The Texas Tribune) on Wednesday, Nov. 13 at UT-Austin for a preview of the 2014 elections in Texas.
More info & video archive>
Polling and News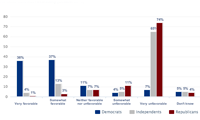 Oct. 2013 UT/TT Poll result on Texans' views of the Affordable Care Act .
UT/Texas Tribune Poll Probes Texas Vews of Obamacare
The October 2013 UT/Texas Tribune Poll explored Texans' attitudes toward the 2014 elections, political leaders, and public policies including the Affordable Care Act, immigration, and privacy. Our
polling section
contains results from this poll and others over the last 5 years.